The greatest all-in-one platform… ever!
Create, market and launch online without hiring a team of copywriters, web developers, designers or system integrators … 
… Finally, Your Online Business Is Made Easy!
I know what you're thinking, Oh me, not another page or funnel builder and you're right, it's not.  Far from it to be precise.  And here's why …
Every savvy business owner knows there are certain tools your business can't do without, it needs to run your business smoothly, effectively and efficiently.  You need to know if your pages are converting, your emails are being opened, your videos are being viewed and engaging, as well as tracking all these metrics. 
In short, you need to know if your business is performing and producing!
If it's not, you best believe you need to start making some positive changes immediately.  You need to ALWAYS be testing all these functions to maximize your efforts as well as your profits.  If you're not doing this you are not only wasting time, you're probably losing a lot of your profits, an this is just the minimum your doing.
We haven't even begin to talk about sms marketing, social media marketing, content marketing, website optimization.  
That's right you need to be doing everything you can to reach your customers where ever they hang out. You should be utilizing every tool in your arsenal to collect, connect, engage and close these potential clients.  In the marketing world it's referred to as Multi-Channel Marketing. But that's another story, you can read more about that in our blog.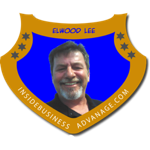 Hi my name is Elwood Lee and I've been marketing online since 2000 and at one time or another I've tried just about every tool imaginable at one time or another.  But …
… Back when I started, you had to have many different tools to accomplish what I mentioned above, because there wasn't even close to what I'm about to share with you now.  Back then You still needed tools like I've mentioned, but unfortunately these tools were located all over the place.
It Was A Marketing Nightmare!
Seriously, you'd go to the platform, create username, password and then learn how to use the tools.  An trust me, there wasn't anything close to the video tutorials you have now days to learn from.  Nope it was a lot of reading and trial an error.  Plus you had to do this for each tool you needed. 
Although marketing was a bit easier to acquire new customers, there's wasn't social media only forums and PPC, that we spent many hours and a lot of money to keep all those marketing tools working and trying to duct tape them all together.  Sadly, they're are business owners still doing it this way.
The Good News, You No Longer Need To Do This!
Today there's a perfect solution for ALL business owners and it's nothing short of incredible, especially compared to the old days!
Finally Everything You Need To Run Your Business Is Under One Roof … it's …
…. Everything a business needs to run smoothly and effectively: (Grab Your 14 Day Trial Here)
Checkouts:

Sell products or services online through our secure and gorgeous checkout forms for both credit card and Paypal payments.
Pages:

Amazing drag-and-drop page builder with hundreds of professionally designed templates. Ultimate flexibility and 100% mobile optimized
Leads: Build your leads, prospects and customers database. Organize them in theme groups via lists and custom tags.
Funnels & Campaigns:

Engineer a multi-page funnel flow to convert visitors into leads, leads into customers, and customers into recurrent clients!
Mail: Create live or automated email/SMS marketing campaigns to communicate and engage with your user base.
Memberships: Deliver your content, course or training material with our professionally designed, drag-and-drop membership portal builder.
Videos:

Video marketers rejoice! Pop offers mid-way through your video, inject lead capture forms, multi-video playlists and much more
Helpdesks: Helpdesk portal with support ticketing and live chat. Fully integrated with Kartra Checkouts to also provide billing support.
Calendars: Register and organize your one-to-one scheduled sessions with your customers, all from within one integrated dashboard.
Forms: Gorgeous lead capture forms. Create your own custom fields with powerful tagging and automation rules.
Affiliates:

Recruit, manage and track an army of affiliates to promote your products. Flexible commissions, payment milestones, etc
Agency: Do you service other people's online business? Manage customer accounts from one centralized console!
Integrations & API: If you're code-savvy and want to program your own custom add-ons, our comprehensive API will be your play field!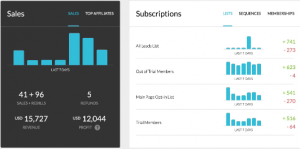 So… What makes this powerful platform so different? It's an All in one account… No more duct tape!
Your online business requires a bunch of different solutions that must be duct-taped together, often leading to frustrating results. You know the pain: your checkout page won't add your customers into your mailing list, or your helpdesk portal won't connect with your contacts database, or your membership site won't revoke access when a user refunds payment, etc.
All this without being … 
Utterly frustrating, and a huge waste of time… until now!
Unfortunately I feel I would be doing you and the platform an injustice. Honestly, I can't possibly put all the benefits and features you get inside this magnificent platform.  
That's why I urge you too look into this further and see for yourself.  An to make it more inciting, there's demos of each of the benefits and features for you to see personally the sheer power and magic of this platform.  Plus if you hurry, you may be in time for the 14 Day Trial.
"I can't imagine running my business, nor any business without All In One Marketing Platform."